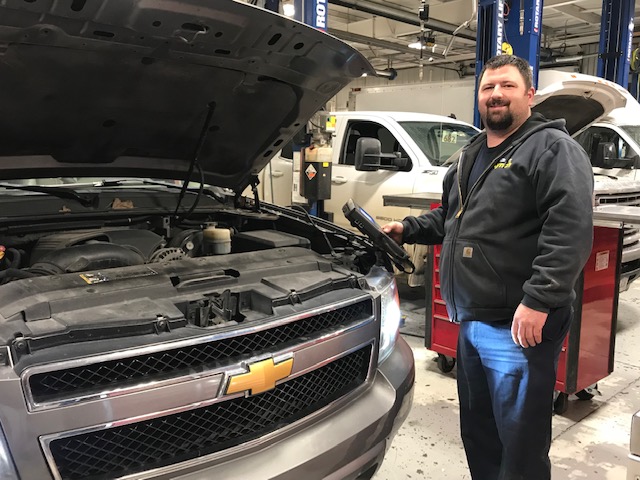 Alex Stuessel - (11 years at Lynch Ford Chevrolet)
A brief synopsis of your role:
I have been working at Lynch Ford Chevrolet for the past 12 years as a GM Service Technician. In 2009, I earned the GM World Class Technician status. I am one of only 2,000 technicians that have earned this status of "World Class Technician" since the designation started more than 30 years ago.
What's the best part(s) of your job?
I take great pride in using my tools, knowledge, and ability to properly diagnose and repair customer vehicles correctly the first time, I also enjoy using my experience to help mentor newer technicians.
Hobbies, interests, fun facts/info about you?
My wife Amy and I have been married for 12 years and have 2 kids. In my free time, I enjoy camping, hunting, being outdoors, and spending time with my family and friends.